Darlings, during winter your skin faces dangerous external factors and requires your special attention. Because of it you should not only reach for the best cosmetics, but also change some of your habits. But if winter tires you and you don't feel like doing it yourself – then it's time to use one of the luxurious and inexpensive services offered by The Best Vouchers!
Skin in winter
I'm sure some of you will be surprised when I say that during winter you should care for your skin even more than in summer. But what for?, you may be thinking, If we are hiding almost all of our skin? Such mindset is a dangerous trap that hurts you and your skin!
In winter your skin is exposed to sharp changes in temperature. Cold air outside and heating inside. Dry air and vitamin D deficiency to boot. As an effect, your skin is quickly losing water and becoming gray and rough. It's easier to damage, cracks and stings.
It's all because of inadequate care!
Necessary nourishment
Moisturizing your skin is the bare minimum in winter! You need to moisturize, moisturize and then moisturize some more! And not only the face, but your whole body, especially hands and feet. And what should you put your focus on?
Face
If during winter months your face is dry, then it needs a heavier, oliy cream before going outside. However, if you have an oily or combination skin, you should use a lighter cream or a gel. But regardless of your skin type you musn't forget about suncream with at least 15 SPF! Days might be shorter in winter and sun might not shine as much, but light reflected by snow can damage your skin and make it age faster.
Let's not forget our lips as well. Their thin skin should be moisturized every hour with a lip balm and – which is extremely important – never licked while outside!
The body, although covered, also needs some care. Experts recommend using a washing lotion instead of a drying shower gel and using natural oils in your bath or directly on your skin. You also can't forget about delicate peelings and creamy balms, preferably with beewax, coconut oil or shea butter. You should, however, avoid long bubble baths, as they can damage the skin more that help it.
Our limbs also deserve some love. Switch your "no-show" socks for thick socks from natural materials and invest in good gloves and delicate pocket heaters for your hands. In both cases you should remember about creams with wax or glycerin.
As I decided to spend this winter in Poland, I had to start looking for procedures that will help me go through those cold months. And since it's cold and windy outside, I started searching from the internet.
That's how I found The Best Vouchers, a site where you can find many interesting services along with a complex Beauty and SPA section. I will describe below a few offers I tried or I'm going to try.
Hot candle massage
That grabbed my attention pretty quickly due to its originality and an interesting description. The procedure itself was done in a professional massage salon near my flat.
Just as I went inside I felt the soothing atmosphere, probably caused by the combination of smells, decor, lighting, and the super-nice Miss Basia at the front desk. I didn't have to wait for my turn, as it turned out everything was ready for me. All I had to do was go into the room with a big massage bed and Miss Martha. Not wasting any time I wrapped myself up in a towel, lied on the table, took in the smell of candles, and let myself be taken care of by Miss Martha.
The massage took over an hour, but it went by in a flash. Meanwhile Miss Martha, who was also super-nice, told me what the candle was made of (if I remember correctly it was beeswax, soya and essential oils) and how it works (which is interesting… the candle melts in low heat and turns into warm and luxurious massage oli). Warmth of the oil that was produced from the candle, the subtle smell and the massage itself were so pleasant that I almost fell asleep.
Miss Martha took such professional care of my back and chest that when I stood up, I felt at least 10 years younger. The moisturizing effect on my skin was amazing. The softness lasted for three more weeks while I felt fully relaxed, calm and full of energy.
My December was very busy, so I didn't have the time to take care of my face as much as I wanted. So after the pampering massage I decided to give my face some love, too.
As it turned out during the procedure, The Best Vouchers pack had not only a mask and peeling, but also toning, ampule, face massage and a few other things. What I found the most interesting was micro-dermabrasion, so clearing the face by removing the upmost layers of dead tissue. How does it work? Well, I can't tell you that, but I can say that it's definitely worth it. It made all the blackheads, small wrinkles and discoloring disappear, and my face was clean like a baby's!
As I said before, winter is a hard time for our hands and feet, and mine are no exception, unfortunately. That's why I decided to use another voucher to change that. This time around it was a manicure and pedicure packet with complex preparations.
The employees were lightning-fast this time as well, so I didn't have to wait too long. As soon as I went into the salon I was seated and the beautician started the preparations.
First was the peeling, then the very pleasant massage and removing the skins. Then it was time to start the manicure and pedicure. After it was done, the skin on my hands and feet was much softer, it looked younger, and I had a great color on my nails.
I'm currently waiting for that procedure and I'm not going to lie, I can't wait. Unfortunately I have no other choice, as the first free slot is still a few days away. Well… seems like I'm not the only one who wants to try this amazing offer.
While waiting I read a bit about the benefits of chocolate in cosmetics and I have to admit I'm still shocked. I never would have thought that its smell and caffeine help to lose weight! Quite the opposite. Dieticians usually tell us to avoid it as if it was something bad. Additionally, cocoa slightly darkens the skin, and a sun-kissed complexion without visiting the solarium sure sounds tempting – especially considering that the pack includes a peeling in addition to the massage.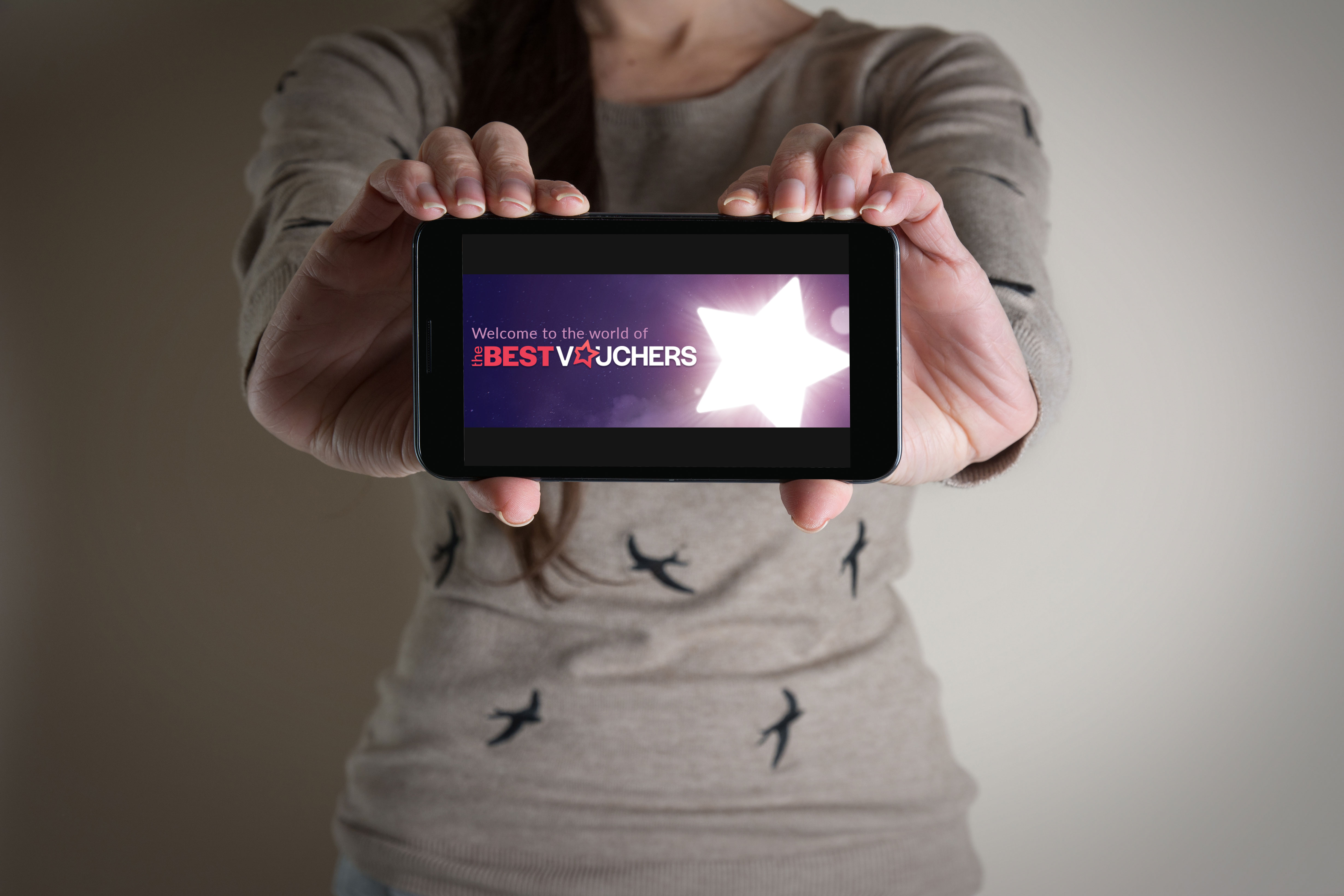 Do I recommend The Best Vouchers?
Definitely. The site is easy to use, the services are interesting and inexpensive, and the payment went smoothly. The card with a code that I needed to activate the coupon came in an elegant pamphlet with detailed instructions – so elegant, in fact, that I wouldn't mind giving it to someone as a present.
The platform itself is quite recent from what I heard and is still in the developing process, so there aren't all that many vouchers there, but the responsible team promised to keep adding new coupons over time – so all that's left is to keep your fingers crossed and come back from time to time! I'm impatently waiting for my massage and I will be sure to visit them again, as I saw a few things my friends would love. And you, darlings, also should take a look!